The Lowest Saturated Fat Foods Normalized Per Calorie
So, you just got back from the Doctor's, your blood work has come back and it says your LDL is too high. well, join the club. Same thing happened to me, hence why I created this list. Now, there's several things you can do to lower your LDL, like raising your HDL (good cholesterol), lowering your sodium intake, etc, but I'm going to focus on the one aspect of lowering your saturated fat intake.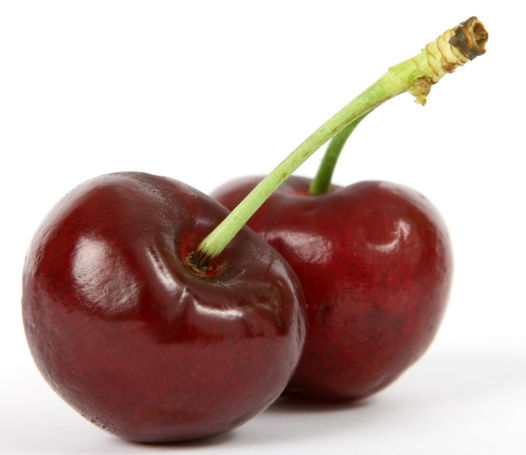 To start with, I've created a list of the very lowest saturated fats sorted from least Saturated fat to highest saturated fat. The AHA recommends an intake of 5 to 6% or less of your calories coming from Sats. So, for the table below, you'll want to average 5% or less. This means most of the foods you eat should be in the 0-8% range, with a few sources from higher than that. So, Rice, for instance has 0.3% of it's calories coming from Saturated fat, meaning you can eat it all day and you'd never get close to the 5 to 6% mark.
For the over achievers, who really want to take their Saturated fats down to 0, you'll notice that fruits top the list, NOT vegetables. For once, the all-mighty fruit has an advantage over the vegetable. The reason is, vegetables are extremely low in sugar and thus also calories. Fruits with their extra sugars, means less percentage of their calories come from saturated fats. That's not to say, you should avoid vegetables. Even if you ate a whole pound of Spinach, you still would only get about .3g of saturated fats, nothing to worry about.
And, if you're wondering how we calculated all this or want to find Recipes low in saturated fat, check this out to find Recipes lowest in Saturated fat This tool will let you combine multiple filters, so you can find foods and recipes low in saturated fat AND high in protein AND high in Fiber or any other nutrient you choose!
| | |
| --- | --- |
| Agave | 0% |
| Arrowhead | 0% |
| Beer | 0% |
| Brown gravy | 0% |
| Caribou | 0% |
| Chiton | 0% |
| Cloudberries | 0% |
| Cockles | 0% |
| Corn flr | 0% |
| Cranberries | 0% |
| Cranberry | 0% |
| Dates | 0% |
| Durian | 0% |
| Egg white | 0% |
| Enchilada sauce | 0% |
| Fireweed | 0% |
| Fish | 0% |
| Fish | 0% |
| Ginger ale | 0% |
| Honey | 0% |
| Jujube | 0% |
| Kamut | 0% |
| Longans | 0% |
| Mustard spinach | 0% |
| Noodles | 0% |
| Pummelo | 0% |
| Purslane | 0% |
| Quinoa | 0% |
| Red wine | 0% |
| Silk nog | 0% |
| Sorghum syrups | 0% |
| Spelt | 0% |
| Sugar | 0% |
| Teff | 0% |
| White wine | 0% |
| Jam | 0.03% |
| Jams&preserves | 0.03% |
| Prune juice | 0.03% |
| Dried apricots | 0.06% |
| Pears | 0.08% |
| Dates | 0.09% |
| Pineapple | 0.14% |
| Quinces | 0.14% |
| Applesauce | 0.15% |
| Macaroni | 0.16% |
| Sweet potato | 0.17% |
| Rice noodles | 0.17% |
| Potatoes | 0.18% |
| Seaweed | 0.18% |
| Cranberries | 0.19% |
| Kidney beans | 0.2% |
| Potatoes | 0.2% |
| Potatoes | 0.21% |
| Potatoes | 0.22% |
| Adzuki beans | 0.23% |
| Asian pears | 0.23% |
| Persimmons | 0.23% |
| Rice | 0.24% |
| Yam | 0.25% |
| Elderberries | 0.25% |
| Lotus root | 0.25% |
| Raspberries | 0.26% |
| Blackberries | 0.26% |
| Potato | 0.27% |
| Onions | 0.28% |
| Oranges | 0.28% |
| Grapefruit juice | 0.29% |
| Kidney beans | 0.29% |
| Potatoes | 0.29% |
| Taro | 0.29% |
| Plums | 0.3% |
| Sweet potato | 0.3% |
| Mustard greens | 0.31% |
| Rice | 0.31% |
| Rice | 0.31% |
| Turnips | 0.31% |
| Rice | 0.32% |
| Clementines | 0.32% |
| Lotus root | 0.32% |
| Sweet potato | 0.33% |
| Relish | 0.33% |
| Semolina | 0.33% |
| Semolina | 0.33% |
| Rice noodles | 0.34% |
| All-purpose flour | 0.34% |
| Wheat flr | 0.34% |
| Grapefruit | 0.35% |
| Rice | 0.35% |
| Rice | 0.35% |
| Potatoes | 0.36% |
| Peas | 0.37% |
| Lentils | 0.37% |
| Butternut squash | 0.37% |
| Strawberries | 0.38% |
| Peas | 0.38% |
| Kiwi fruit | 0.38% |
| Kohlrabi | 0.39% |
| Wild rice | 0.39% |
| Potatoes | 0.39% |
| Peaches | 0.39% |
Get the Latest Nutritional Density updates
Please enter your email address below